Mobile Wireless and Cellular Communications Training is a training course that provides a comprehensive understanding of mobile communications, cellular networks and standards. This is an unbiased mobile wireless training class that covers the fundamentals and evolution of cellular, SMR and mobile communications networks, standards and technologies. You will learn about the evolution of mobile wireless standards and the emerging LTE, 4G and 5G wireless standards. This course covers mobile wireless and cellular principles such as coverage, capacity, mobility, handoffs, standards, frequencies and network components.
Mobile Wireless and Cellular Communications training is ideal for any professional working in the mobile radio communications industry including technicians, engineers and managers. Those working in the cellular, utility, public safety or other communications industries will find this course both useful and comprehensive. This is a two-day training course that will cover the following areas:
The history of mobile wireless communications
Mobile cellular and wireless communications basic concepts
The layout and design attributes of cellular systems
Mobile wireless network components
FDMA vs. TDMA vs. CDMA and spread spectrum technology basics
2G, 3G, 4G cellular standards
Specialized mobile radio technologies such as SMR and iDEN
LTE and WiMAX
Fixed mobile convergence and femtocells
The current vision for 5G cellular technologies
The main course instructor's educational background includes a Bachelors of Science in Electrical Engineering and an MBA. He also holds an Extra Class Amateur Radio Operator License and has worked in the wireless communications industry for 30 years. The instructor is now a professional trainer and writer who won the RCR Silver award for a training course on CDMA technology.  He has also written dozens of technical articles and papers that have appeared in magazines such as Mobile Radio Technology, Above Ground Level, Mobile Europe, Radio Resources, Wir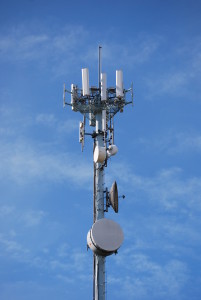 eless Week and RCR.
Why Singer Executive Development for Mobile Wireless and Cellular Communications Training?
– We are not a manufacturer or distributor, so no sales pitch, just great technical training.
– Course taught by an electrical engineer who has designed microwave & RF systems.
– Interactive training to assure your team learns the theory and the skills required.
– Unbiased training that focuses on the facts, theory and hands-on skills, not selling you products.
The team at Singer Executive Development has decades of experience with microwave communication systems and are known for our dynamic and interactive training style. This means your team will be working with experienced engineers and trainers  that can assure knowledge and techniques are retained by your team, leading to motivated, efficient and effective employees. Trust Singer Executive Development with your technical training needs. Check our testimonials page to see what other students have said about our training courses.