RF Safety Training and OSHA Certification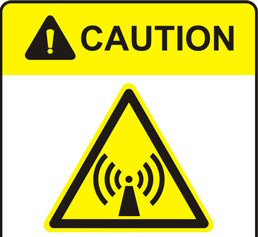 RF safety training is key to OSHA and FCC compliance. Training is required and it is essential that all members of your team that work on, or near towers or radio sites, get RF safety certified. Singer Executive Development now offers affordable on-line RF safety awareness training for only $79 per student. This on-line RF safety course meets OSHA 29 CFR 1910 & OSHA 29 CFR 1926 for RF safety training. This course requires no down time and most students finish the course in about an hour. This interactive RF safety course provides a certificate once the student successfully passes a brief test at the end of the course. The certificate can be kept on file in case of an audit. Singer Executive Development RF safety awareness training allows your company to meet compliance requirements and help keep employees safe for a very low cost per employee.
Tired of paying too much for hard to use RF safety awareness training for your team? RF safety training from Singer Executive Development provides you with a cost effective and easy to use solution! This training is approved by Black & Veatch as well.
This course is ideal for RF techs, installers, engineers, subcontractors and other team members who climb towers, venture onto building roof-top sites, or work around RF transmission equipment. While not dictating a specific time, OSHA does require periodic recertification, in addition to initial RF safety training certification. Many industry safety plans require OSHA RF awareness training once per year. With our on-line training and affordable $79 price, certification is easy and cost effective for your team.
Please note each user must use a different credit card when signing up individually. If you have a team of employees that require training and can pay by check, we offer a bulk rate for five or more users of only $69 each. Please contact us directly to arrange bulk rate discount pricing.

Testimonials:
"The Singer Executive Development RF safety training course exceeded my expectations and significantly expanded the knowledge of RF for myself and peers. After completing this course I feel more comfortable that I can safeguard myself and other coworkers from hazards that where previously misunderstood." – Jeremy Darby, Safety Director / SPRAT L3, Deep South Communications
"Singer Executive Development provides an excellent RF Safety Training Course. The online course provides the essentials needed to meet OHSA requirements. The benefits of the online course allows us to get our staff trained without having to schedule a trainer to come to our office. We found the class convenient and knowledgeable. Thank you Andy for providing a great service." – John Helfrich, Aero Constructors.
"The RF Safety training from Singer Executive Development makes it simple and cost effective to assure my team is compliant to OSHA training requirements. This training allows them to learn what they need about RF safety to avoid potential hazards in about an hour, from their laptop. This keeps them safe and productive. There really is not a more cost effective and efficient way to assure your team is trained on RF safety than the Singer Executive Development RF safety awareness training course." – Rhett Westerman, President, Deep South Communications
"We really like RF Safety training from Singer Executive Development. It's a great way to train your team and we use it for all of our new hires." – Brett Bonomo, President, Castlerock Microwave
Singer Executive Development can also travel to your location and provide detailed RF Safety Awareness training for your entire team. Contact us for details and a quotation to travel to your facility and provide this excellent and unbiased training and certification.