Microwave Radio System Training – Microwave Radio System Planning Course
Microwave Radio and Antenna System Training class provides an in-depth understanding of digital microwave radio communications systems, radios and antennas. This microwave radio training course teaches the theory and techniques your team requires for microwave radio system planning and implementation.
Microwave radio systems and networks provide reliable point-to-point communications utilized for many applications. This training class seeks to provide your team with the required knowledge and ability to successfully understand and design digital microwave systems. Engineers, technicians and managers will all benefit from this three-day microwave radio system training course. It is recommended that students attend our Microwave Antenna System Basics, Installation & Alignment course prior to this training, if possible. The course outline for this interactive microwave training is below:
Fundamentals of RF & Microwave
RF & microwave fundamentals
RF Spectrum
Allocation of spectrum
Microwave safety
Radio fundamentals
Transmission media
T1/E1 copper
Microwave radio
Fiber optic cable
Advantages and disadvantages of microwave
Microwave applications
Modulation of microwave radios
Transport technology options
PDH
SDH
Ethernet
Synchronization
Understanding microwave radio components
Transmitters
Receivers
Branching
Duplexers
All indoor configuration
Split configuration
All outdoor configuration
Multiplexing
Frequency Planning
Frequency regulation
FCC rules and regulations
Understanding microwave frequency bands
Frequency channel planning
Polarization
Frequency reuse
Understanding Carrier-to-Interference (C/I) ratio
Network architecture
Microwave Antenna Basics
Antenna fundamentals review
Types of microwave antenna
Selecting microwave antennas
Transmission line systems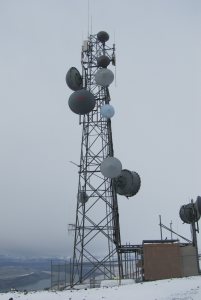 Transmission line fundamentals
Coaxial cables
Waveguide
Ethernet
Microwave link planning & path engineering
Microwave Propagation
Atmospheric effects
Line of sight microwave
Digital microwave & receiver thresholds
Fade margins
Understanding interference issues
Frequency considerations
Power budget – microwave link calculations
Basic rules
The link budget
Systems gains and losses
Site Surveys
Dealing with obstructions
Diversity techniques
Planning case studies
Microwave system evaluation & troubleshooting
Performance objectives
Understanding digital microwave radio system testing
Interpreting microwave radio alarms
Wrap-up: Course review and evaluations
Why Singer Executive Development for Microwave Radio System Training?
– We are not a manufacturer or distributor, so no sales pitch, just great technical training.
– Course taught by an electrical engineer who has designed microwave antennas and microwave radio systems, with decades of experience.
– Interactive training to assure your team learns the theory and the skills required.
– Unbiased training that focuses on the facts, theory and hands-on skills, not selling you products.
The team at Singer Executive Development has decades of experience with microwave communication systems and are known for our dynamic and interactive training style. This means your team will be working with experienced engineers and trainers  that can assure knowledge and techniques are retained by your team, leading to motivated, efficient and effective employees. Trust Singer Executive Development with your microwave training needs. Check our testimonials page to see what other students have said about our microwave radio system and antenna training courses.
Microwave Radio and Antenna System Training