Product Management training is essential for most companies in technical, industrial, consumer and other industries. Yet, for such an essential skill where can a company and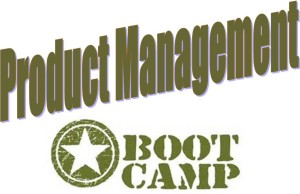 product managers go for product management training, or to learn about introducing and optimizing product management into their organization? At Singer Executive Development we have decades of combined experience developing, introducing and optimizing the product management function. If you are a  new or an experienced product  manager, you will find this training useful. This course can best be described as a product management, product marketing and innovation training boot camp all rolled into one.
In today's economic climate, enterprises are more cautious about their bottom line, reducing costs and reorganizing their resources and processes to minimize redundancy and waste. Organizations are also seeking other ways to increase efficiency and innovation in new product development. Product management is one function that offers organizations significant benefits as they combine strategic business objectives and the needs of target markets to deliver measurable, lasting benefits for the organization and stakeholders.
Topics covered in this Product Management & Innovation Boot Camp include:
– The role of product management
– Successful integration of the product management role
– Leading teams
– Developing new product parameters and their role in product success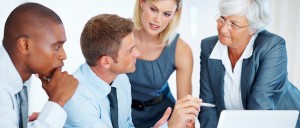 – Interfacing with the customer and sales
– Managing the new product development process
– Best practices in new product development
– The role of innovation and enhancing creativity
– Managing and driving the product life cycle
– New product launches & success
– Pricing for profits
– Product planning & strategy
– Understanding new technologies and other market changes
– Managing brand equity and it's importance to long-term success
When product management is introduced into an organization for the first time the results are often less than spectacular. This two-day course, Driving Successful Product Management & Innovation, is designed to assure your product management team has the tools, skills and attitude to successfully drive product development, innovation and product marketing at your organization. Like all of our training, this course is a highly interactive experience.  Contact us today to bring Driving Successful Product Management & Innovation training to your company.
Down to Business: Seven secrets of product management success
What to look for in Product Management training?
Studies show that less than 2% of all Product Managers go through any type of training, so making the commitment to do so can put you far ahead of the pack. If you want to be more effective as a Product Manager and you want to open up possibilities for project success, job promotions, and increase your job satisfaction then training is something you must make time for.
Important factors in choosing Product Management training:
Classes that are convenient for you and your team: Look for a course that does not require time away from the office and the time that travel takes away from your week. Seek out training that comes to your location for the highest efficiency in training.
Trainers that have been product managers and introduced product management: Makes sure that the trainer working with your team has worked as a product manger and preferably has been responsible for introducing product management to an organization. A trainer with this experience can assure your team learns from someone who has lived the role.
Small class size: Studies shows that small class sizes are far more effective than large classes with 50, or 100 students. In small classes you can get direct coaching and feedback from the instructor.
Provides templates and tools: Be sure that the course you choose offers templates and tools your product managers can utilize on the job.
Trainers with an MBA: Effective product management requires and understanding of marketing, branding, positioning and most importantly strategy. Unless the trainer has earned an MBA, they will not be able to effectively teach your team about these key subjects. The future profitability of your organization may depend on how well the instructor teaches these concepts to your team.
Remember, the experience of the trainer selected and the quality and depth of the training may have a direct impact on the future profitability and success of your organization. Contact Singer Executive Development with any questions on product management training. Our founder, Andy Singer, worked as  a product manager and Director of Marketing and Product Management at a number of companies in the wireless telecom and high-tech industries. He also introduced product management into several manufacturing organizations in these industries and has an MBA (Masters in Business Administration) as well as a BSEE (Bachelor of Science in Electrical Engineering). Our team has decades of experience managing and training product managers. Contact us to schedule Driving Successful Product Management & Innovation Training for your team today. Your team will be motivated and energized after attending the SED Product Management Boot Camp!
TESTIMONIAL
"As we looked to refocus our business the Executive leadership team determined that it would be necessary to equip the Product Management Team with proper training.  Singer Executive Development's Product Management Boot Camp provided a strong foundation for the team to build on, offered the right tools for our Product Team to strengthen their skills and helped elevate the team to focus on the key strategic initiatives that are most important to the company today."  – Jonathan Shawhart, Vice President Marketing, Hutton Communications
"I thought the Boot Camp was fantastic! I enjoyed the interaction and how engaging the presentation was. Even though I have years of experience, it was great to learn new details I had been overlooking throughout my career. Now I know what to fix and how to optimize my role!" – Product Manager, Large Equipment Manufacturer